ABOUT
Dogs kept on hot cement roofs without shade and water, left to roam the streets while foraging for food, tied up on short chains, injured by cars, beaten and even abandoned by their owners are a common sight.

PEP has made it its mission to rescue and care for those dogs and to create a community that is more compassionate towards animal needs.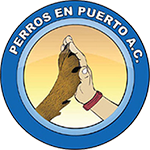 FUNDRAISING CAMPAIGN 2017
SUPPORT PEP
PEP is a non government, non-profit organization depending on donations and funding from other sources. With currently over 60 dogs PEP needs a lot of help with the daily work, such as feeding and walking, maintaining the shelters and finding new loving homes for our dogs.
STORIES
About the daily work at "Perros en Puerto":
HISTORY AND OBJECTIVES
Perros en Puerto A.C. (PEP) was formed in 2008 to help the stray dogs of Puerto Escondido, Mexico. The association is led by Annette who is supported by ambitious local and foreign volunteers. PEP is focusing on ...


www.facebook.com/
perrosenpuerto
www.instagram.com/
perrosenpuerto
www.youtube.com/
channel/...
PEP is based in Puerto Escondido, on the pacific coast of Oaxaca, Mexico. Puerto Escondido has a population of 50,000 inhabitants, is a beach town and is privileged to have one of the best beach breaks in the world. The main income in this town is from tourism, especially surfers that will come here year round.
Puerto Escondido can be easily reached by domestic flight connections from Mexico City or by a comfortable over night bus service.
Help us to buy food, medicine or even to build a new shelter for our animals.
As a registered civil association we are able to receive donations.
You can use Paypal for an easy and safe money transfer.